The Bar of La Ginabelle in Zermatt
Quality choice for a great time in our Hotel
A relaxing atmosphere. Excellent drinks. For the moste woderful holidays of the year. The bar of La Ginabelle Hotel, is a perfect meeting point to share a little Aperitif or enjoy a spirit after a gastronomic dinner in the Restaurant.
Enjoy the different types of prestigious wines, cocktails prepared by our barmaid or the draft beers in our Bar/Lounge. You can also use this area to simply wind down and relax after a hard day of skiing and take in the decoration and the heart-warming ambiance.
Our Barmaid will be happy to advise and explain our drink card and will prepare all your favourite cocktails.
In winter, you will have the chance to listen to live music which never fails to please and bring a great atmosphere to La Ginabelle Bar
Reasons to visit La Ginabelle Hotel
Aperitif 
Wide wine card
Cocktails
Spirits
In winter, live music
Rating
"This was a repeat visit for us to this hotel and we believe this is the best 4S hotel In Zermatt. Spa is perfectly appointed ..."
22.02.2017
KathyL-Ktown, auf tripadvisor
Read more reviews ...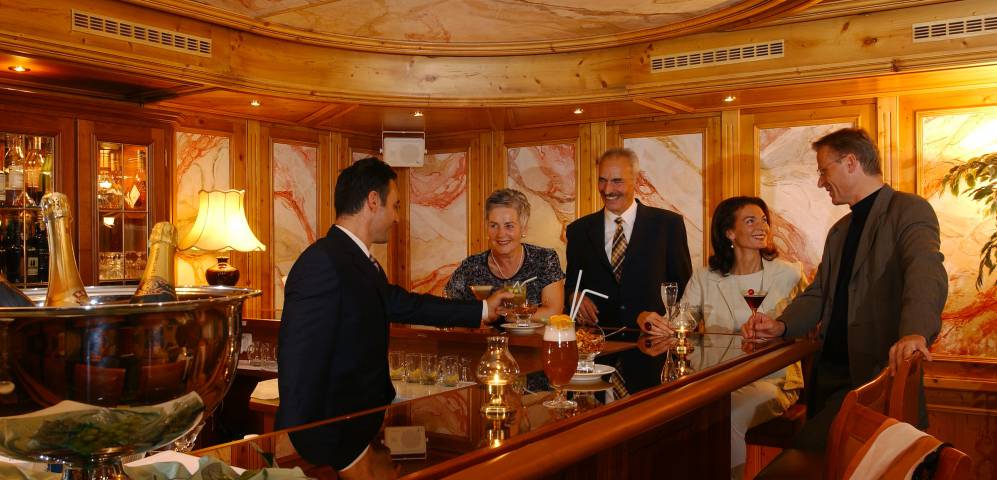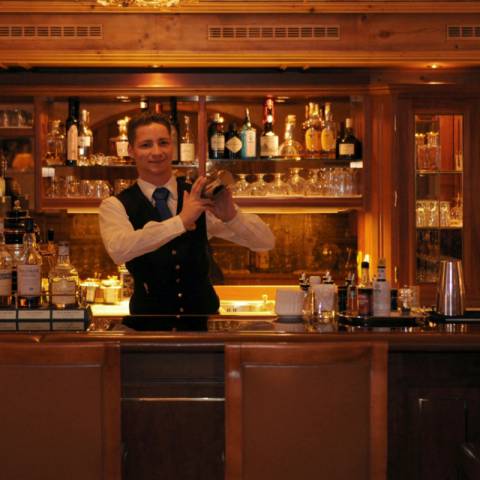 The Lounge, a place to feel at ease at La Ginabelle
In the lounge, you will find a wood fireplace that creats a relaxing atmosphere and will aloow you to wind down after a long day filled with activities. Take advantage of this area to read the newspaper, a book or magazine (which you can find every day waiting for you, free of charge)
We are looking foward to your stay in La Ginabelle.