Resort La Ginabelle Water World
34-36°C warm outdoor pools - all year round 
The pleasures of water. The perfect temperature. Enjoying the water while the snow trickles down on Zermatt or while the Alpine sun is high up in the sky. This is what our GinaSPA Aquatic World has in store for you:
Our water world consists of three different pools. With a water surface of over 160m², 120m² of which are in the open air, you have enough space to relax. Various bubble loungers, massage jets, floor bubblers, bubble pots and a neck splash await you. Dreamlike - in winter as well as in summer.
Our water world is divided into Family and Adults-Only areas, so that everyone can relax sufficiently. You will find detailed information about the individual pools below.
At the Resort La Ginabelle we heat our pools sustainably with geothermal energy.
Water World
Infinitypool
Water temperature 34-36°C
Three different pools
Sustainable heating
Rating
"This was a repeat visit for us to this hotel and we believe this is the best 4S hotel In Zermatt. Spa is perfectly appointed ..."
22.02.2017
KathyL-Ktown, auf tripadvisor
Read more reviews ...
Overview of our water world
Spacer
Infinitypool 34°C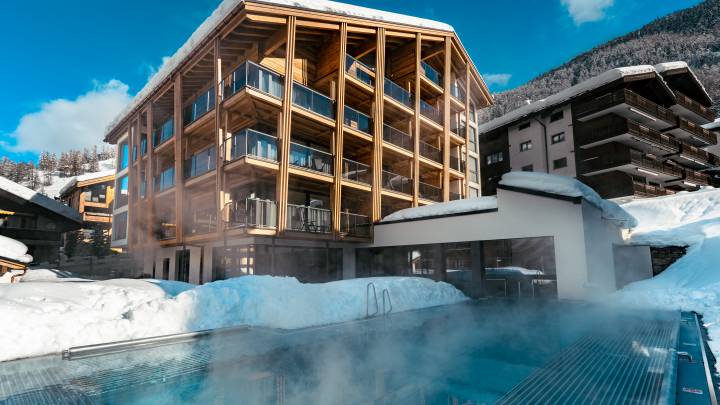 Infinitypool 34°C
Surrounded by Zermatt's nature and mountains, 34°C and 13m long. Enjoy our largest outdoor pool in summer as well as in winter and relax on the bubble loungers and let yourself be massaged by various massage jets. Don't forget your sunglasses, because the infinity pool is in the sun from morning till night.
Accessible to all guests from kids to adults
Stone pine pool 36°C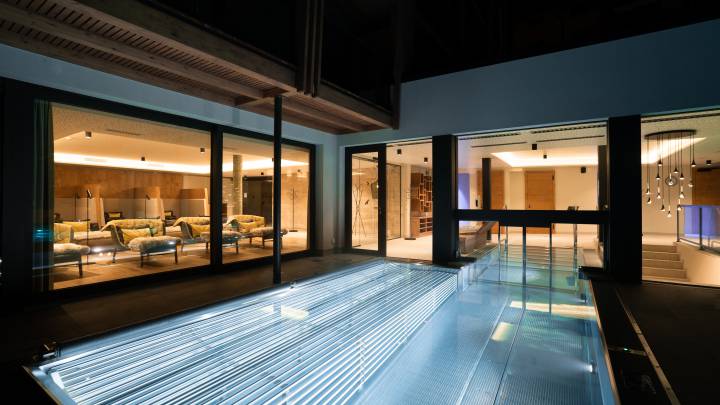 Stone pine pool 36°C
Directly next to the infinity pool is the stone pine pool. The water is infused with the scent of Zermatt's stone pine trees and is 36°C warm. The stone pine pool is equipped with a bubble lounger and massage jets and if you are attentive, you can even see the peak of the Matterhorn!
Adults-only from 4pm
Outdoor vitality pool 34°C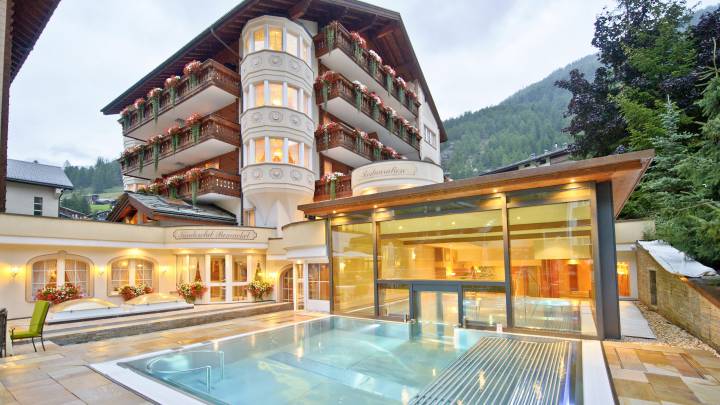 Outdoor vitality pool 34°C
Already known and loved by many of our guests - our vitality pool. Relax on the bubble loungers, surrounded by trees and enjoy the warm water.
Adults-only
Indoor vitality pool 34°C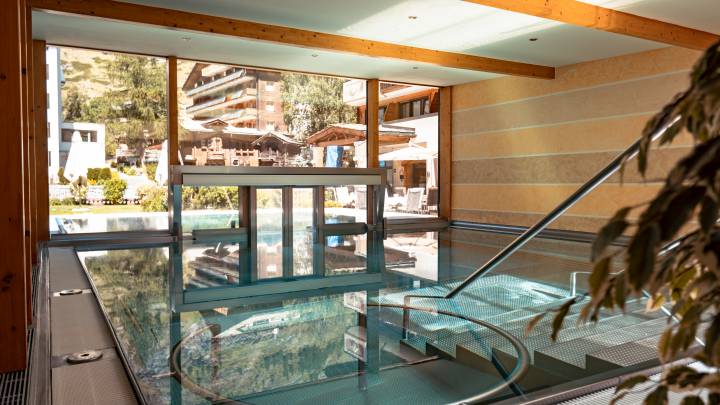 Indoor vitality pool 34°C
Besides our three outdoor pools, we also have an indoor pool. Equipped with a bubble bench and various massage jets. From the indoor area of the vitality pool, you can go directly to the outdoor area of the vitality pool.
Adults-Only from 4pm
Water attractions in
the new Infinity Pool
Each pool has an interior entrance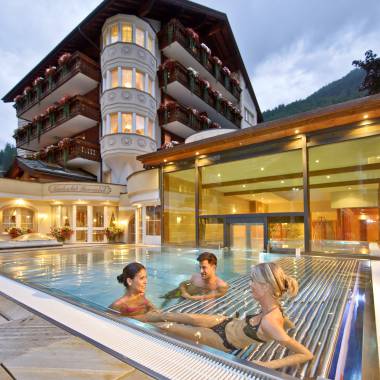 Relax on the Lying benches
in the Vitalpool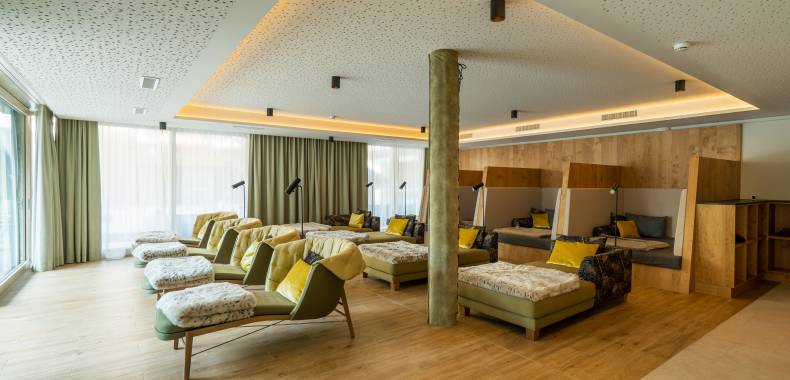 One of the various relaxation rooms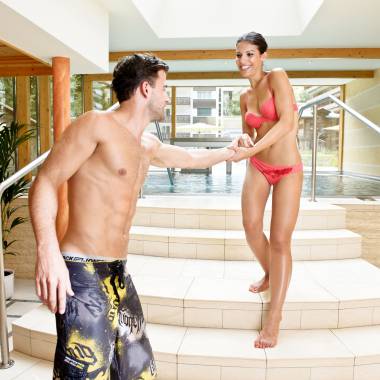 Vitalpool Indoor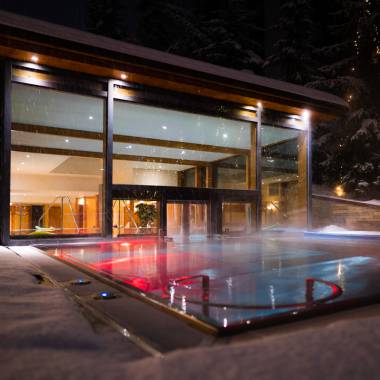 Vitalpool at night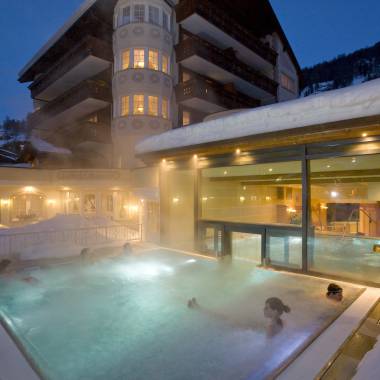 In warm water surrounded
by cold snow
Book your Stay now at the Resort La Ginabelle Zermatt
Your dream holiday is only a few clicks away
Book your next exciting and relaxing holiday at the Resort La Ginabelle Zermatt with our houses La Ginabelle and Altiana.
Our team is looking forward to welcoming you!