Restaurants Resort La Ginabelle Zermatt
Excellent dining experience
Exclusive, creative, regional & international. These adjectives briefly sum up the "La Ginabelle" restaurants. Our kitchen team is constantly working to impress our guests every day anew with creative ideas. All meals are carefully prepared with only the best ingredients which are freshly delivered every day. The restaurants' diverse offer is a feast for the palate for both meat lovers as well as vegetarians.
Our competent service team will guide you through the evening and will be happy to advise you on your wine selection and assist you in all matters.
The "La Ginabelle" kitchen team has experience in award-winning cuisine and creates almost everything themselves: from homemade cakes to hearty vinaigrette for multi-course menus. The traditional and at the same time cosmopolitan cuisine also has one secret ingredient: "La Ginabelle" passion that makes every dish unique and without comparison.
In each of our three restaurants we also serve guests who do not stay at the resort. We are happy to welcome you on every day of the week from 7:00 pm - 9:00 pm.
We are looking forward to your reservation.
phone: +41 27 966 50 00  
Mail: info@la.ginabelle.ch
Reasons to dine at La Ginabelle
3 different restaurants
Large buffet area
Selection of over 300 fine wines
Rating
"This was a repeat visit for us to this hotel and we believe this is the best 4S hotel In Zermatt. Spa is perfectly appointed ..."
22.02.2017
KathyL-Ktown, auf tripadvisor
Read more reviews ...
The Restaurant Area at La Ginabelle
Discover our three different restaurants...
Restaurant La Ginabelle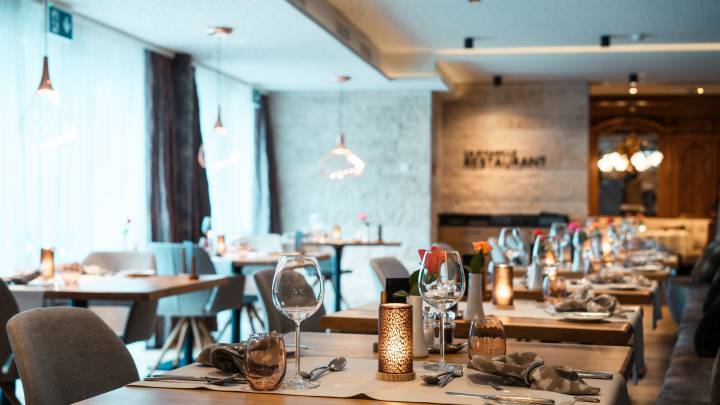 The heart of our restaurant La Ginabelle is the new large buffet area with live cooking station. Here we treat our half-board guests in summer and winter to a fine and varied 5-6 course menu as part of different theme evenings.
Let us surprise you with traditional and cosmopolitan delights.
Valaisan restaurant melted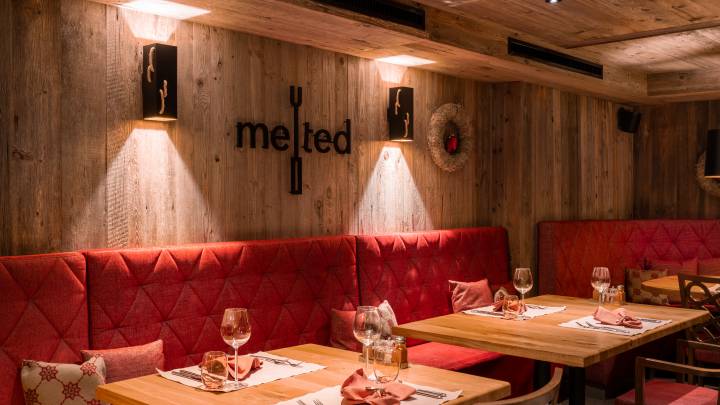 As the name suggests, everything we serve in our fromagerie melted revolves around the popular Swiss delicacy.
Try one of our many cheese fondues with smoked bread and potatoes. Or do you prefer a traditional Valais Raclette? All this and much more awaits you in the melted.
À la carte at Peak³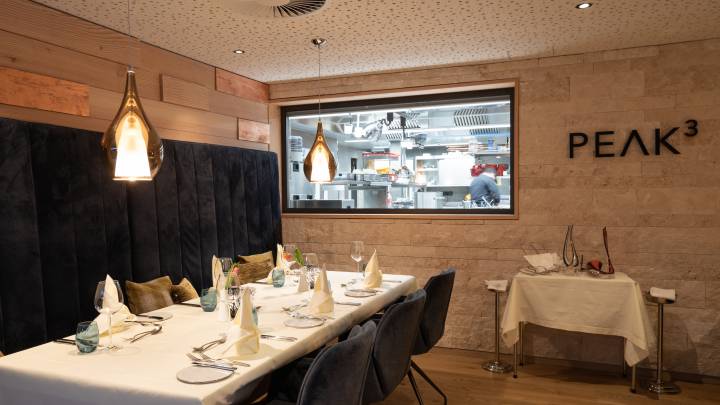 We consider the Residence Altiana to be the third peak of our Resort La Ginabelle. For this reason, our third restaurant is named Peak³ where we accompany you to culinary peaks.
The sophisticated ambience with fine wines and exquisite dishes, as well as the kitchen cinema make dining at this à-la-carte restaurant a real experience for gourmets.
Fine Wines
Enjoy a glass of our selected wines...
The world of wines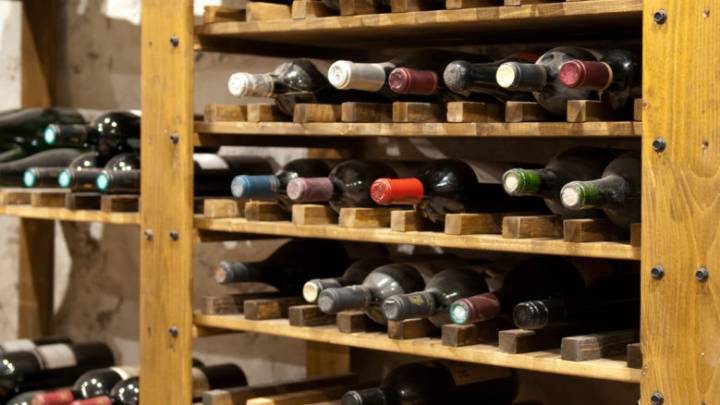 La Ginabelle Wine Selection
Our restaurant's wine tower is a real eye-catcher - a light-design construct featuring suspended wine bottles.
Anyone who feels like enjoying a bottle of our finest wines is more than welcome to visit our walk-in wine cabinet. We offer noble wines from the wine canton Valais, selected specialties from France, Italy, Spain and Portugal, as well as a diverse assortment produced by some of the finest vineyards around the globe. All wines have been carefully selected by your host.
Culinary Services
Everything from breakfast to dessert...
Pleasure during the holidays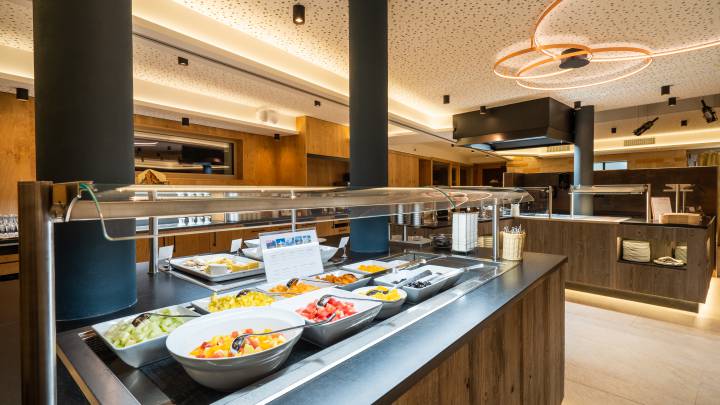 Included Culinary Services
Breakfast buffet at La Ginabelle Restaurant
In winter we offer you coffee, tea, freshly prepared cakes, a cheese and charcuterie platter as well as salad at our afternoon buffet
If you book your stay with half board, our kitchen team treats you to a delicious multi-course menu every night
Welcome drink/aperitif on sunday
Please inform us in advance of any food allergies or dietary requirements.
---
Book your Stay now at the Resort La Ginabelle Zermatt
Your dream holiday is only a few clicks away
Book your next exciting and relaxing holiday at the Resort La Ginabelle Zermatt with our houses La Ginabelle and Altiana.
Our team is looking forward to welcoming you!